EROTIC JEWELRY :
A LOT, PASSIONATELY, CRAZY !
Welcome to a world of sensuality and eroticism, where the body surrenders to beauty and thrills. Travel to our store to discover jewelry that captivate your senses and incite you to provocative games of pleasure.
---
SENSUAL AND EXCITING JEWELRY FOR HER
Our vast selection of erotic jewelry for women is destined for all those who are in search of sensuality, voluptuousness and sexual well-being. Whatever your morphology, whatever your style and your taste in terms of naughty jewelry, you will find the ideal gold or silver Erotic Jewel made for you! Waist or ankle chains to underline your curves, jewelry thongs and topless bras to enhance your secret charms, non-pierced breast and sex jewels to caress your erogenous zones in beauty, clitoris jewels or penetrating jewels for infinite pleasures… and so many other jewels to succumb!
---
OUR NEW COLLECTION OF INTIMATE JEWELRY
The new "passionately Naked" collection reveals body jewelry imagined as sensual works of art! Wonderful erotic sculptures dressed in gold or silver adorn your most secret curves; couples embracing like fiery lovers dress your pubis area… Women's bodies, sculptures of love, curl between your breasts or unite on your sex… Mouths with voluptuous and soft lips place intimate kisses on your skin, embrace your sex… Sculpted penises rise up to taste all your desires… Drops, long and heavy, explore your intimacy…
---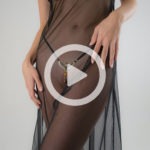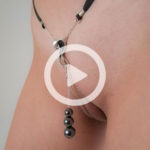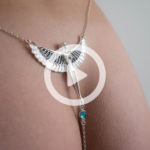 DISCOVER OUR BODY JEWELRY IN VIDEO
A sexy jewel is so sensual when it breathes on the skin, caresses it, capsizes it, before taking possession of your desires and intoxicating you with beauty and emotions. The jewel thongs "Isis' Kiss" and "Cobra Sacred Pleasure" are storms of voluptuousness in the heart of your curves, sublime apparitions of infinite eroticism.
---
STIMULATING INTIMATE GEMS FOR HIM
You won't be able to resist our wide choice of jewelry for male sex. Seduction is also a man's business and wearing an intimate jewel becomes an unavoidable naughty game to charm and surprise! So spice up your love relations with a penis jewel, a sex thong, or an anal jewel… Penis rings, sex bracelets, testicles jewels, make yourself happy by discovering the intense sensations that your jewel brings you!
---
OUR JEWELRY TO EXCITE THE CLITORIS
Sylvie Monthulé creates jewels to crown the Clitoris! Wonderful jewels, gold or silver plated, which capture and caress the clit… You will choose the Clit'Ose jewel or the silver clitoris jewel with blue crystals, or the famous clit jewel with its blue ball…. Superb creations intended for pleasure to sublimate the splendour of this marvellous treasure! We also present you in detail all the secrets of these marvels in our blog and our advices to put a clitoris jewel on …
---
Succumb to unique sex jewelry…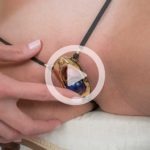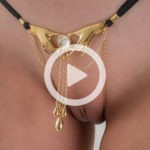 Welcome to Sylvie Monthulé's shop,
to make your purchases in complete safety.
All our jewellery is made in France.
Your orders are shipped within 24 or 72 hours worldwide,
by express delivery, depending on the country of destination.