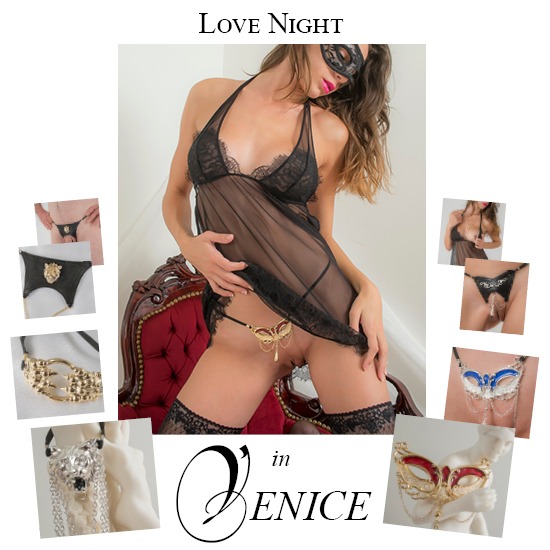 Sylvie Monthulé unveils her Christmas collection
"Love Night in Venice"
A dazzling collection for unforgettable nights !
You dress up with wonderful jewelry masks : Venitian gold or silver thongs
dressed in red, blue, black or purple, caress your labia… Miniature masks
adorn your breasts and your hips of mystery and voluptuousness…
In the heart of the night, sparkling cameos swing on your skin,
touching your curves… Leather trimmings open the ballad of sighs
to hide nothing of your desires… Intimate jewelry of Lions
and majestic claws embrace your manhood…
A collection of dreams and passion, to make Love,
again and again !
All Sylvie Monthulé Jewelry are made in France,
with materials of excellence. Yours orders are shipped
in 24 or 48 hours, worlwide.