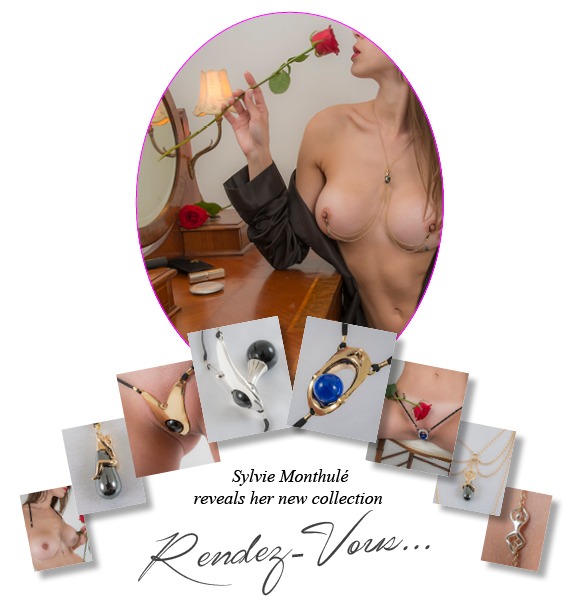 For Christmas and the end of the year 2018,.
Sylvie Monthulé invites you to discover her new collection "Intimate Rendezvous…".
You have Rendezvous with the pleasure, the enjoyment ;
"Excite Clitoris" Jewel, "Intimate Ecstasy" penetrating G-String…
wonderful, exciting, erotic Jewelry ! You have Rendezvou with the passion,
the impatience of desire : Strings and body jewelry display treasures of insolence…
Body of men, miniature jewelry sculptures, embrace hematite pearls,
or rise to libertine chains, to adorn your nipples, your hips, your sex…
Bracelets embrace the penis with mysterious stones…
Discover all my new jewels "Intimate Rendezvous…"
All Sylvie Monthulé creations are made in France,
with materials of excellence. Yours orders are shipped
in 24 or 48 hours, in express, worlwide.