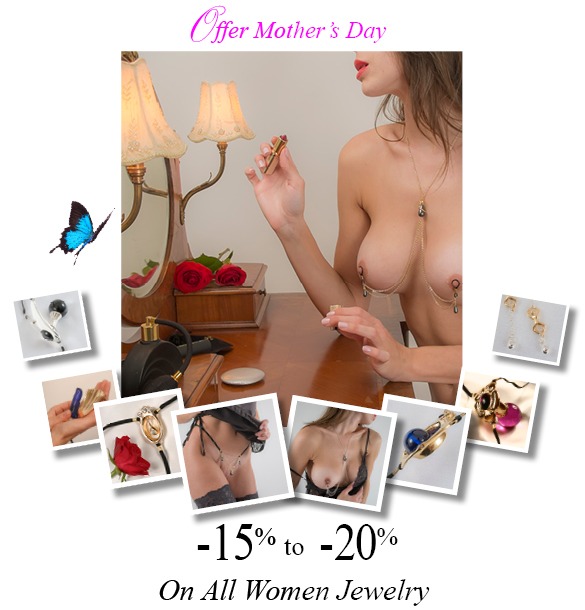 Mother's Day is also the pleasure to celebrate the beauty
and the sensuality of all women…
Sylvie Monthulé offers you -15 to -20% on all women's jewelry
from April 29 to May 27 included !
A month of dreams to succumb to G-String Jewelry, nipples Jewelry and no piercing sex…
Clit Jewelry and penetrating Jewelry… Waist and ankle Jewelry,
breast Jewelry… A month to offer a jewel for the body,
a jewel to amaze the senses… a jewel so elegant, so secret !
All Sylvie Monthulé creations are made in France, with materials
of excellence. Yours orders are shipped in 24 or 48 hours,
in express, worldwide.