Designer of intimate jewelry
graphic artist and painter…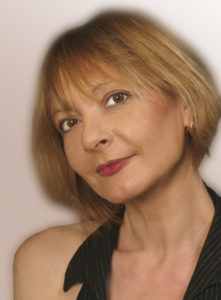 Already 21 years of créations… Since 1995, she designs erotic jewelry more and more exciting for the pleasure of women and men. Her jewels are not only refined and beautiful… they provide emotion, pleasure, enjoyment ! G- strings for woman, clitoral jewelry and penetrating jewelry… Jewels for penis, labia jewelry and nipple jewelry no piercing… Each jewel is an invitation to secret games, with mystery and sensuality. Erotic jewelry dress the body, when you undress…Exquisite body jewelry to sublimate the skin, play with the curves of the body… and more ! Know worldwide, Sylvie Monthulé graphic artist, continues to draw intimate jewelry with passion, for She and for Him…
She likes to imagine the trouble that provide the gem.
…