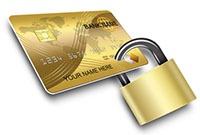 Payment by credit card.
Your payments are completely secured.
By Paypal or by Bank "Société Générale".
Whatever your bank, you can choose the secure payment by "Société Générale", the Société Générale is the bank that we chose for ensuring the safety and the encryption of your banking information. We send you an e-mail to confirm the checkout process of your payment. Orders placed by credit card are processed the same day or the next day.
Payment by bank transfer.
At reception of your order, we send you an e-mail
with the amount of your order and our bank informations.
Orders placed by bank transfer are shipped at reception of your payment