Sylvie Monthulé has imaginated intimate jewelry to play with the body…
You want surprise your Partner… Play with the nipple jewelry no piercing.
Proceed to a delicious and sensual stripping ! Take your time.
Under your dress, a mysterious jewel …
A beautiful and sexy necklace caress your skin, feel the curves of your breasts,
and capture your nipples ! Your lover will can't resist !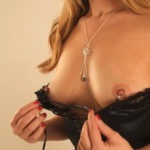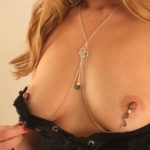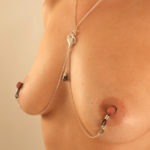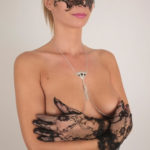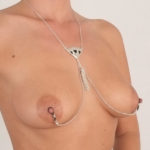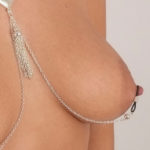 Discover a sublime selection of nipple and breast jewelry
They capture your nipples with sweetness and delight…
They capture your sensuality. Erotic Jewelry perfect Under your fetish dress
or without anything at all.