A woman creating intimate jewels made in France
A woman creating intimate
jewels made in France
Sylvie Monthulé has always put forward the French manufacturing of her jewelry. At a time when most of the products we consume or use in France appear to come from the four corners of the planet, using materials that do not always meet the standards and expectations of people, it is important to make people aware of the excellence of her manufacturing. Sylvie Monthulé pays special attention to the quality of her body jewelry.
The erotic made in France
Since 1995, the brand Sylvie Monthulé produces its creations in France. The reputation of this Parisian artist has gone far beyond the borders! People from all over the world buy their jewelry, seduced by their design and by their high quality. Destined to be worn on the skin, and to be in contact with the most intimate parts of the body, it's adornments are made with the same materials as the so-called "classical" jewelry, and are of course hypoallergenic. Thanks to this French manufacturing, each stage of the process is controlled and verified: the plating, the polishing of a jewel, the color of a resin, the precision of the enameling … These technical aspects are just as important as the finished beauty of the jewel! The brand Sylvie Monthulé is at the service of pleasure. The jewels of this designer have a unique style. Elegant, secret, full of charm, with this little extra thing that makes all the difference: The French Touch! Sylvie Monthulé has often been imitated, it is the ransom of success … Fortunately everyone knows that the "imitators" do not have the taste, the know-how, or the talent of real creators!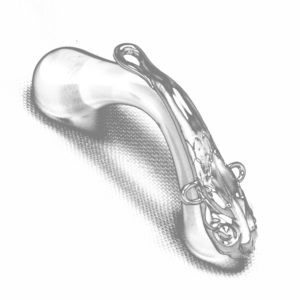 A woman who creates sex jewelry for women
Who can know the secrets of women's bodies to perfection? the subtle "mechanisms" of female pleasure? … Another woman!  Sylvie, was one of the first in the 90s, to launch in France, a jewelry collection without piercing and imagine her jewelry accomdating her own desires.   Design a clitoris jewel… imagine the design, draw the shapes and contours for it to be sublimely effective and produce the expected effect … Draw a jewel for nipples, with in mind, all the games of seduction that can be born … The feminine enjoyment is very physical and very cerebral too, and the feminine jewels by Sylvie bring pleasure while inviting us to playful and naughty scenarios!