Just a shell jewel on naked skin
Just a shell jewel
on naked skin
Summer is here! We're in the mood for sun, fantasy and body exposure. We crave beauty, salty caresses and sparkle! It's the perfect time to dare intimate shell jewels, to taste their sensuality and ocean-colored secrets. Will you play the bewitching siren? Will you invite gold or silver shells or fickle seashells to the beach? The "Ocean of caresses" collection makes you want to dive naked into the ocean!
---
Mermaid jewelry to enchant the body
Mermaid bodies or their fins embrace the most intimate curves of your body: pendants and waist chains to charm, nipple necklaces and thongs to sublimate your femininity. The mermaid jewelry line, available in gold or silver, is dressed in black or blue sparkles to capture the summer light.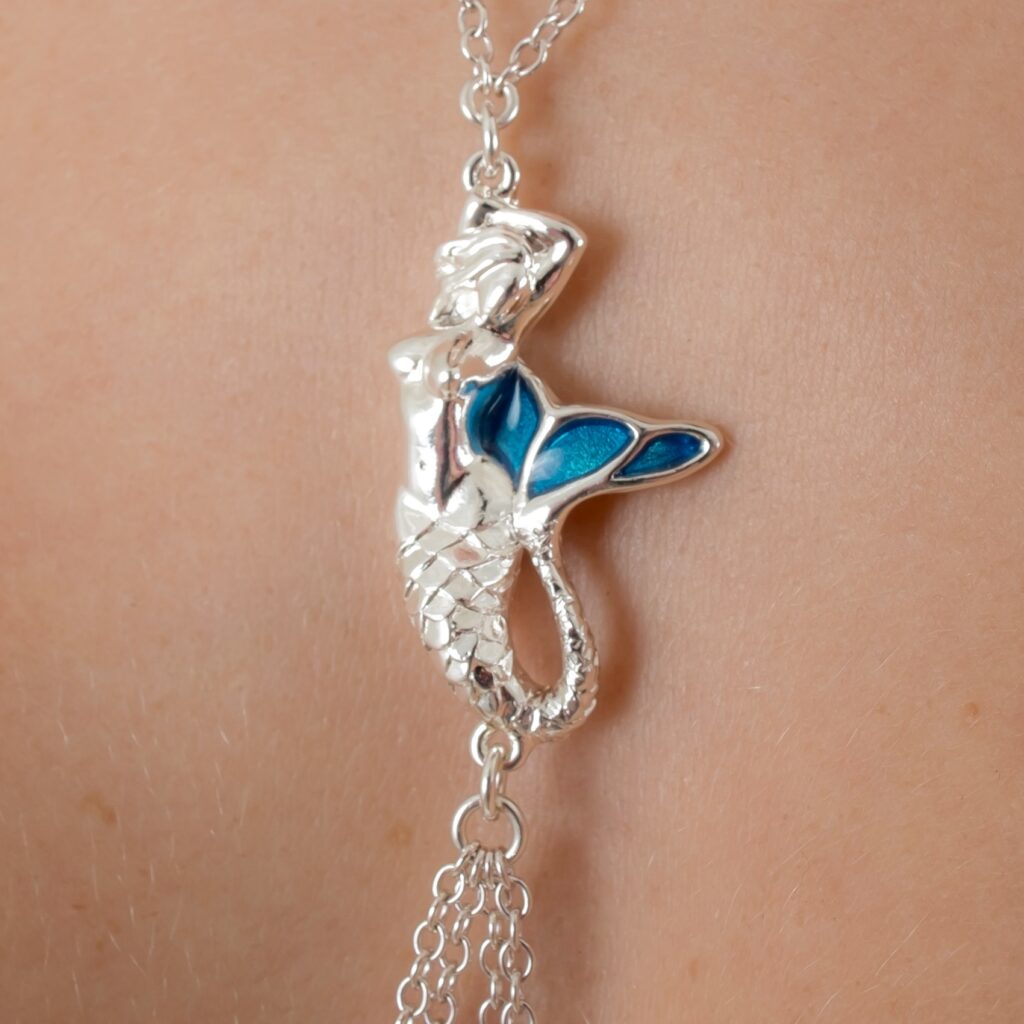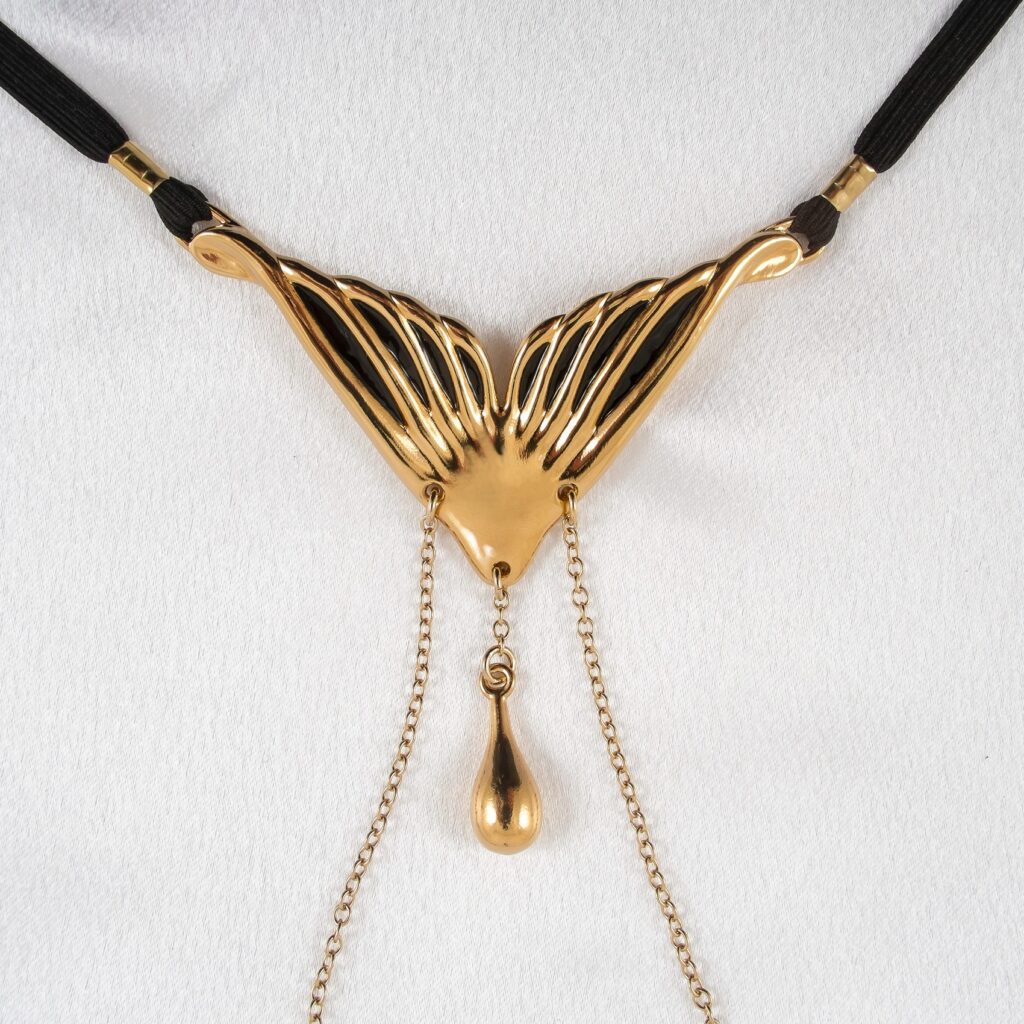 ---
Shell body jewelry
The ocean hides treasures and sculpts sublime shells in the depths of the waves. Discover our shell jewels in pure, soft shapes, in gold or silver with black or blue enamel, and adorn your bust, breasts, hips and pubic area with sensual treasures in ocean colors. Abandon yourself to their exquisite caresses, to their movements on your skin.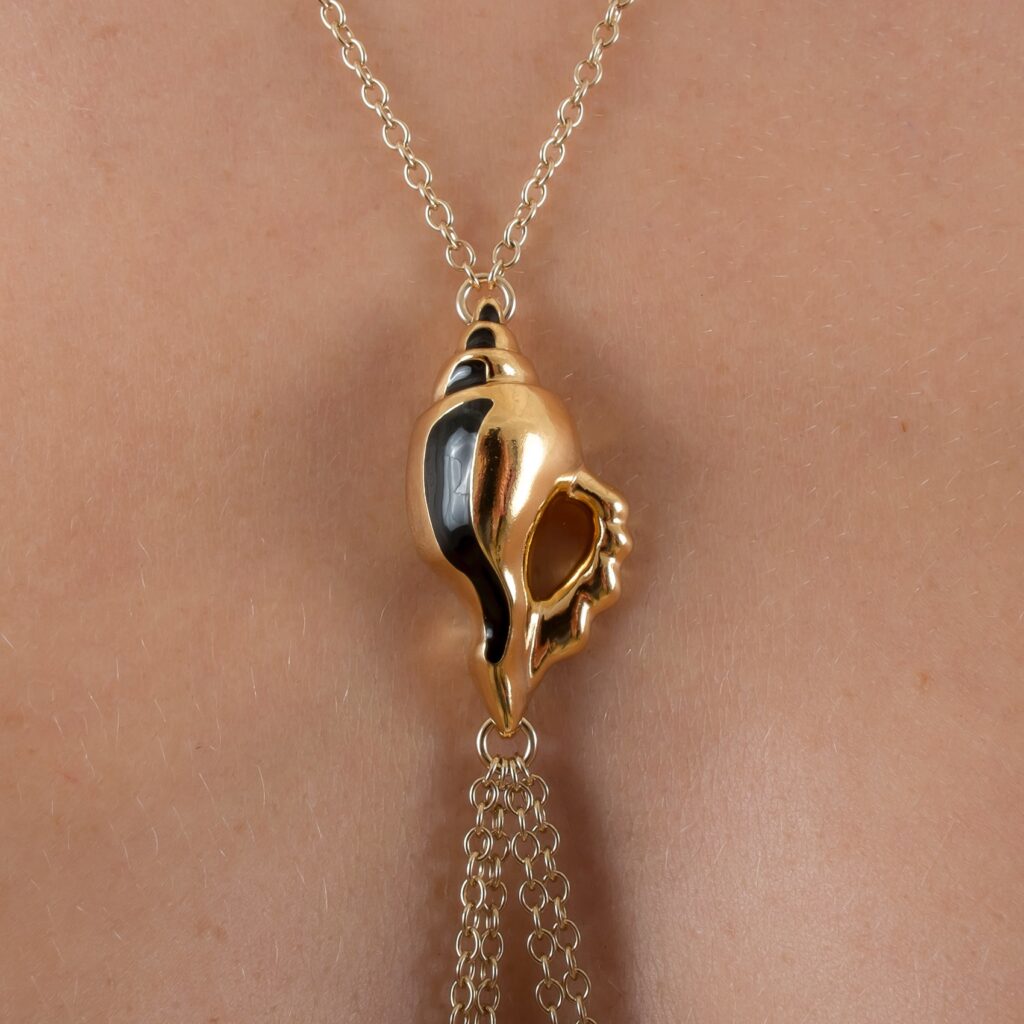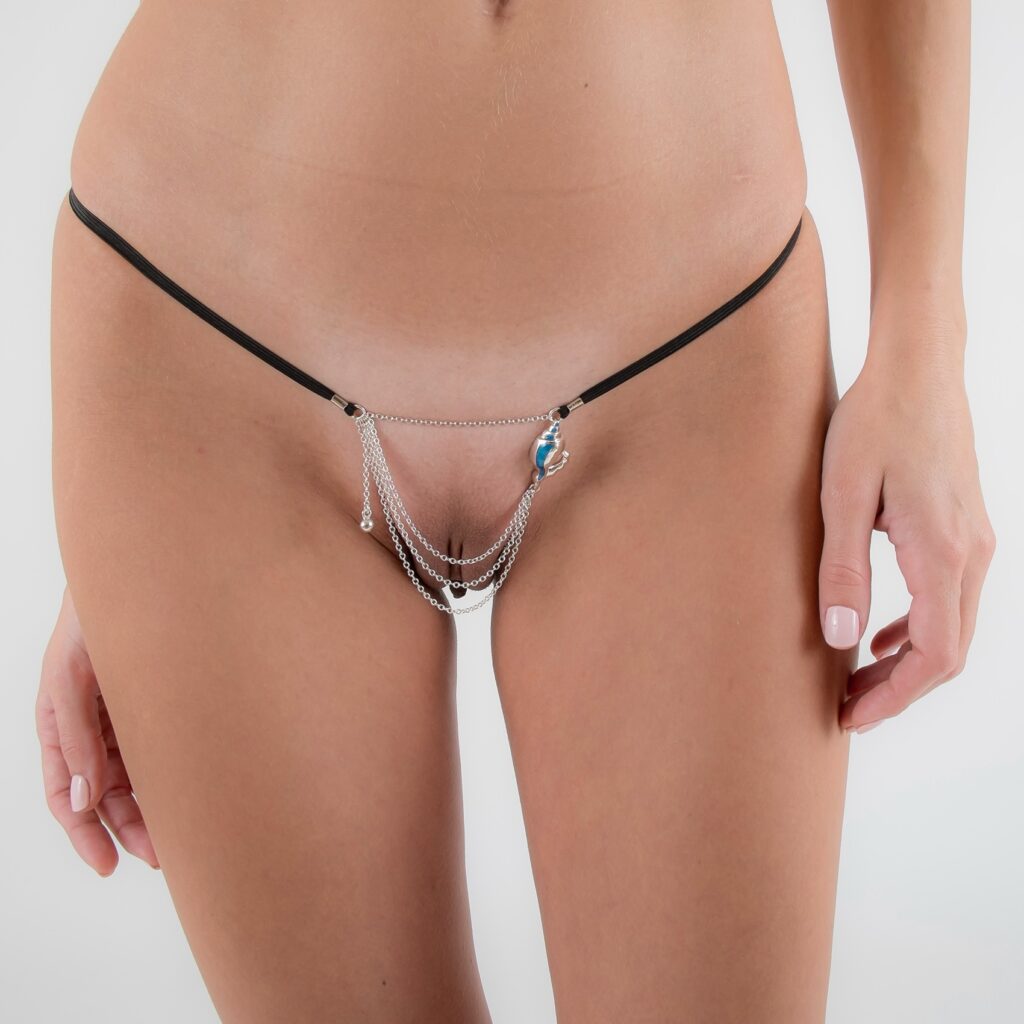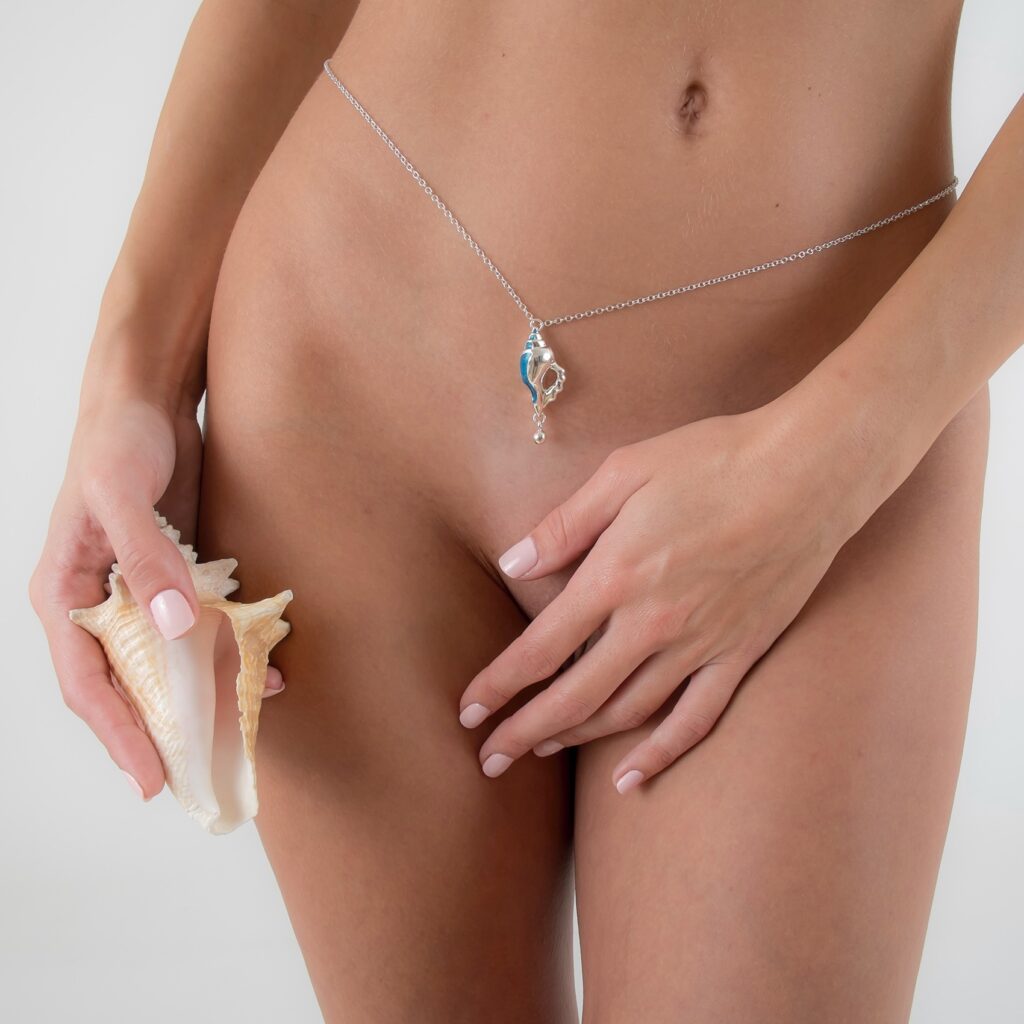 ---
Shell panties and shell nipple jewels
Dress yourself in scallop-shaped shells, jewels with languorous secrets, naughty pearls flirting with the wind of desire! Sets like sexy, voluptuous jewel cases that court your pubis and make their gold or silver pearls dance over your sex like drops of water. Shells that sway beneath your breasts, adorable shells adorned with transparent stones as blue as ocean tears… And your ears are adorned with light shells glinting in the sunlight.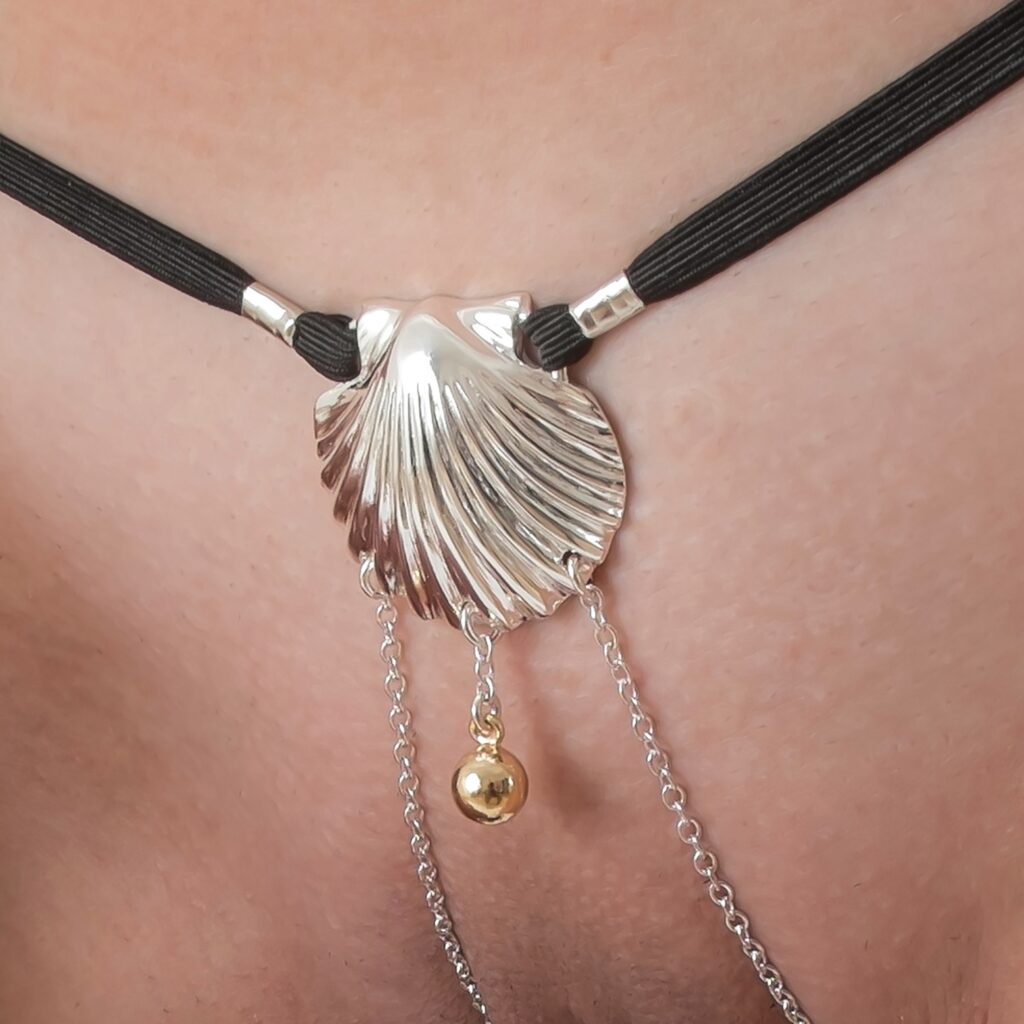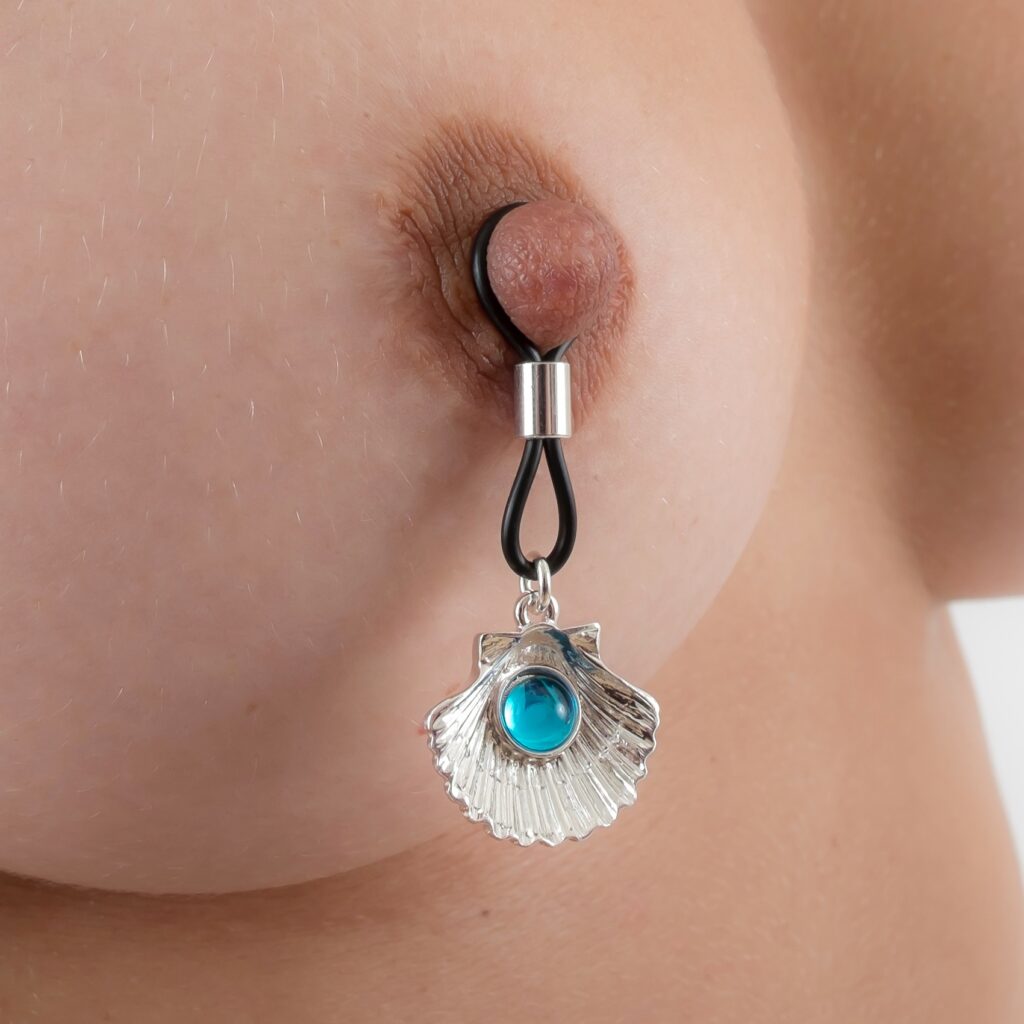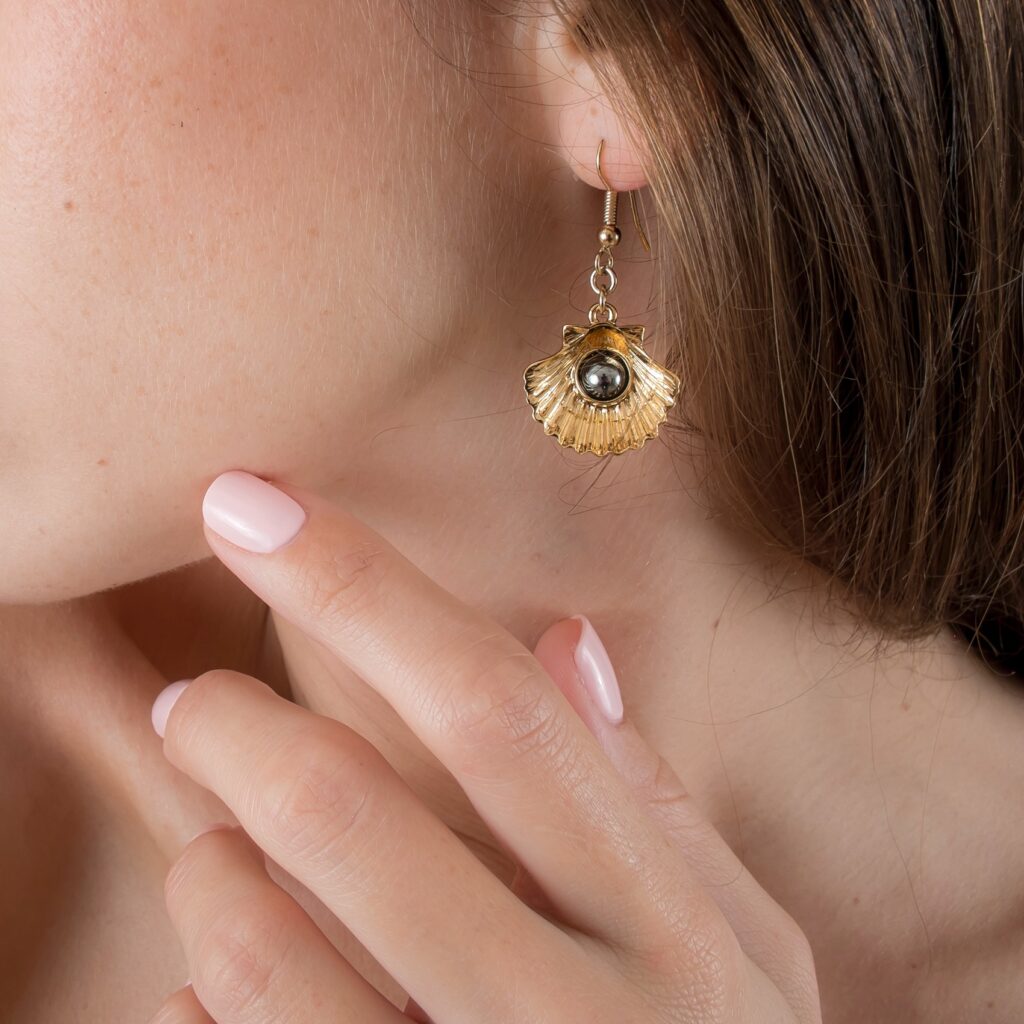 ---
The press talks about intimate jewelry shell
The renowned magazine "Séparée" published in German and English, featured Sylvie Monthulé's mermaid tail jewelry in its column of erotic novelties and sexy creations.